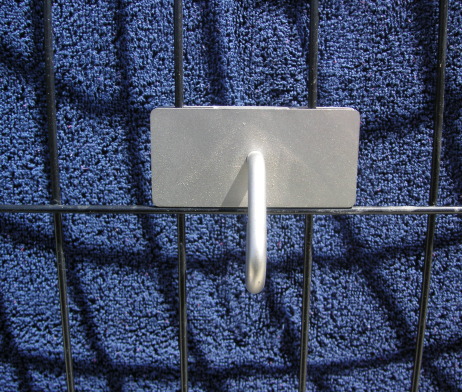 2 X 4 Wire Fence Pail Holder
Our 100% stainless steel fence pail holder is made to slip easily into a 2 X 4 wire fence kennel and hold water pails securely without slipping out. And no screws or other hardware needed to install. Just slide it vertically into the wire opening at the height needed, and turn it horizontally till the wire fits into the channels. Then hang the 2, 4 or 6 quart pail.
All stainless – all made in the U.S.A.
and carry a Limited Lifetime Warranty!